Butterflied Leg of Lamb
From Turtleback Farm Inn in Orcas Island, Washington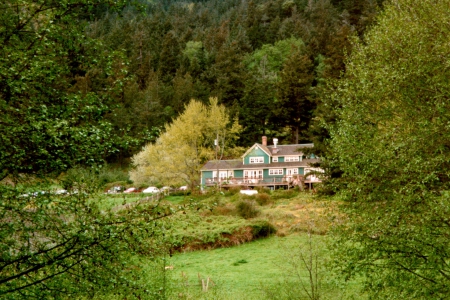 This recipe for lamb is a favorite for Turtleback Farm Inn's guests. Best of all it's easy to make and has great flavor!
Ingredients
1 leg of lamb, boned

1 cup olive oil

¼ cup dry Vermouth

1 Tablespoon oregano

2 cloves garlic, peeled and sliced

1 onion, peeled and cut into eighths

1 dozen peppercorns
Directions
Mix all the ingredients in a large bowl except for the lamb. Trim most of the fat from the lamb and marinate in the mixture for at least 4 hours. Turn the meat often. Barbecue over hot coals for 45 minutes or until pink. Slice and server with Cumberland Sauce.
Filed in: Lamb