Sourdough Banana Bread
From China Beach Retreat in Ilwaco, Washington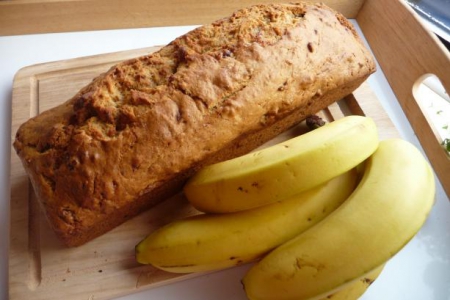 Do you love homemade bread? Of course you do! This delicious sourdough banana bread recipe from China Beach Retreat is great for when you have one too many bananas laying around (or is good for an excuse to start saving them!).
Ingredients
1 cup butter, soft
2 cups sugar
3 eggs
2 ¼ cup mashed, ripe banana
1 ½ cups sourdough starter
½ cup buttermilk 4
¼ cups unbleached white flour
2 teaspoons salt
2 teaspoons baking powder
1 teaspoon soda
1 ½ cup chopped walnuts
Directions
Cream together butter and sugar. Add egg and mix until well blended. Stir in banana, starter and buttermilk. Sift flour with salt, baking powder and soda. Add flour mixture and walnuts to the first mixture, stirring just until blended. Pour into two greased 9 by 5 inch loaf pans. Bake in a 350º oven for one hour or more, until a pick inserted in the center comes out clean. Cool thoroughly on a wire rack before slicing.
Filed in: Breads