Holiday Gingerbread Cookies
From China Beach Retreat in Ilwaco, Washington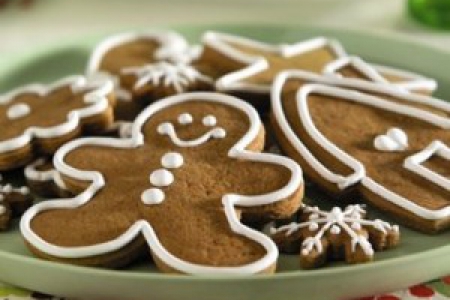 Christmas baking wouldn't be complete without a batch of fantastic gingerbread! Experience the festive richness, texture and old-fashioned good taste of this dreamy gingerbread recipe from China Beach Retreat.
Gingerbread Cookies Ingredients
½ cup softened butter
½ cup granulated sugar
½ cup brown sugar
1 cup light molasses
1 egg
¼ cup heavy or whipping cream
1 teaspoon vanilla
4 ½ cups unbleached white flour
2 teaspoons ground ginger
1 teaspoon ground cinnamon
½ teaspoon salt
1 ½ teaspoon baking soda
Directions
Cream butter with sugars. Add molasses and egg and mix thoroughly. Add cream and vanilla. Sift remaining ingredients together and add to creamed mixture. Divide dough in half and shape each half into a ball. Flatten with your hand and wrap in plastic and refrigerate until firm (at least 2 hours). Preheat oven to 350 degrees Celsius. Roll dough to 1/4" thickness, adding more flour as needed to prevent stickiness. Cut in desired shapes. Place one inch apart on ungreased cookie sheets. Bake for 8 to 10 minutes or until set. Let stand 1 minute then remove to cooling rack to cool completely before decorating.
Decorative Icing Ingredients
3 egg whites at room temperature
¾ teaspoon cream of tartar
1 lb sifted powdered sugar
1 teaspoon softened butter
½ teaspoon vanilla
1 tablespoon light corn syrup
Directions
Beat egg whites with cream of tartar until frothy. Gradually add remaining ingredients and continue to beat for up to 10 minutes. Store at room temperature.